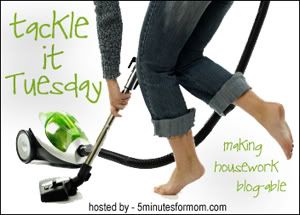 A TACKLE TIMES THREE
Tackle #1 is trying to get my two year old daughter to use the potty. This is a very daunting task. If you have any advice please leave it in the comment area. I am in desparate need of help. So far it is not going well. Today I purchased a kitchen timer from the school box. I tried to find one that would peak her interest. So I found this cute little timer with a worm on it, I explained to her that the worm was hard at working eating the apple to remind her to use the potty. We have had 2 accidents and one success so far...
Tackle #2 is handling an infant who is only one month old while trying to entertain a two year old. To top it all off the two year old is sick. So now I am trying to handle a one month old infant, entertain a two year old and keep the two year old at bay to keep the infant from getting sick. ADVICE please is despartely needed. I am new to this more than one child gig! If one child is sick how do keep the other one healthy? Lysol and hand sanitizer is in full affect! Now you wonder what else could I be doing...
Tackle #3 is trying to potty train a toddler, handling an infant, entertaining a two year old, keeping the infant cough free, all while trying to finish graduate school. I am currently working on my doctoral degree I just started classes yesterday. What was I thinking I need at least one more semester off! I was able to get in one chapter of reading in my book this afternoon. I am so ready for DH to get home!!!
That's what I am tackling today. See what others are tackling over at
5minutesformom
.